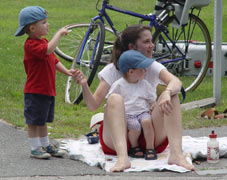 July 5, 2003 - Saturday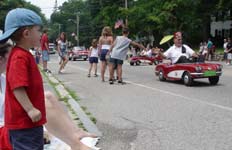 Our town had its Independence Day celebration today and that meant another, bigger parade with horses, clowns, floats, bagpipes, marching, bands, dixieland bands, and old men driving around in little cars.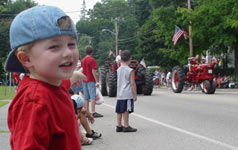 Like perhaps thousands of towns across the country, it had a fleet of a dozen or so red Farm-All tractors, many of which, probably, most of which, are still used around our town, although admittedly not all by true working farms.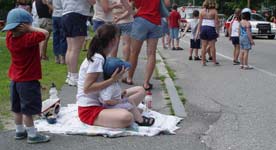 Our parade also had firetrucks, an ambulance, and police cars and Harry was quite good about covering his ears and not being too affraid.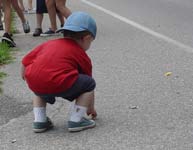 And, there was candy, thrown from seemingly every vehicle in the parade. Harry's not quite as aggressive as many of the older kids that line the root, but he's learning.


Comments, Opinions?