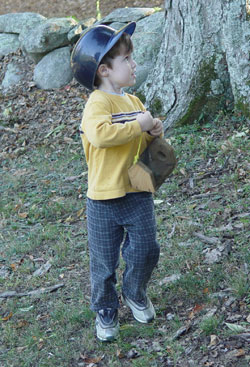 September 28, 2005 - Wednesday
Jeremy seems to like to wear hats and there are a couple specific ones that seem to be a regular part of his outdoor-play wear, both of which were mine from when I was a kid and found in my parents garage.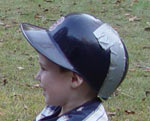 There's an old 1970s vintage hockey helmet that he wore in the colder weather and this cracked and duct-taped old plastic batting helmet. I guess I used to do the same thing and while I don't tend to get nostalgic or sentimental about, I look at him and it's clear that he's partly me.


Comments, Opinions?