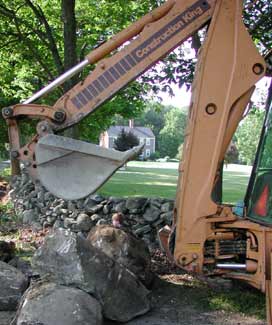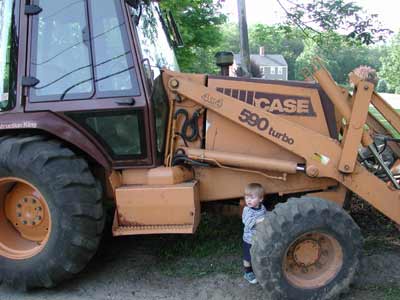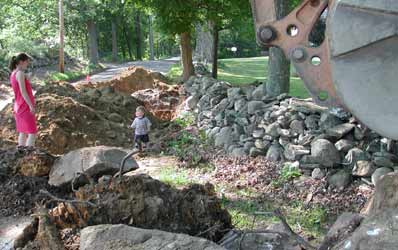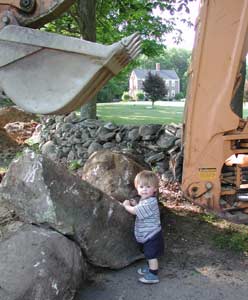 July 3, 2001 - Tuesday
Ever since I was testing a new computer video product a couple of months ago, Harry has been interested in the computer and the pictures on it. Back then in April, when I was editing a little video of him, he used to regularly insist on seeing "baby" after his nightly bath. His interest waned for a little while after I finished the video, but it's back again and now Harry is very anxious to look at the "picture"(s) on this website. It's a wonderful little time before bed, with Harry all clean and excited, pretending he's not ready for bed. And, perhaps, a noteworthy time as Harry starts to be aware of this website.

Of course, these days the pictures that Harry wants to see are the one's of the backhoe. So, for Harry, here are a few more.


Comments, opinions?