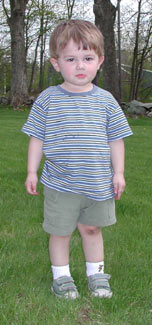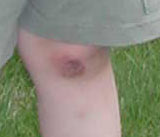 May 7, 2002 - Tuesday
Harry got his first skinned knee today. It wasn't particularly bad, but shocking enough to get a good reaction at first. I wasn't outside at the time and by the time I saw Harry some several minutes later, he had long since regained his composure.

"That's all right," he said. He's a young boy. It'll surely happen again.


Comments, Opinions?