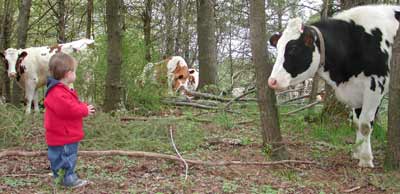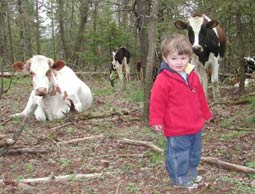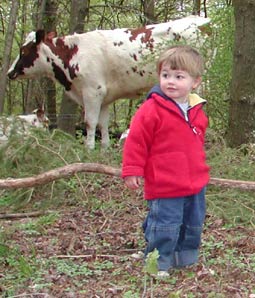 May 12, 2002 - Sunday
It took us two days to find the cows, but in our last try before we had to leave, Harry and I found them this morning. Harry remembered the cows from last time and was far less apprehensive about being close to them. Indeed, the cows showed far more concern about tiny Harry being amongst them than the other way around.

More pictures from the weekend at the cabin...
Harry climbs the ladder
Harry i n the woods
and Harry with mom and Jeremy


Comments, Opinions?