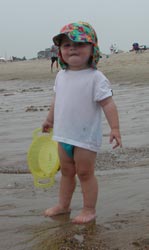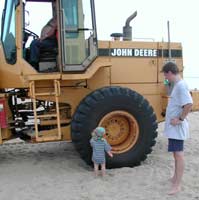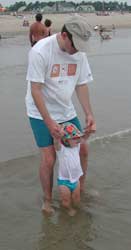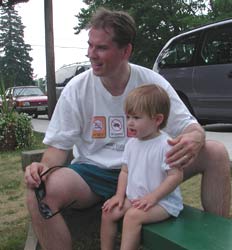 August 10, 2001 - Friday
Saturday is moving day for the weekly rental cottages in this beachside area, so today is the last full day of Harry's summer vacation. And, while there's no question that he could stay longer, it also most seems like the novelty has already worn off. Indeed, over the last couple of days, Harry has often agreed with us on or even initiated our departure from the beach for lunch or dinner. Maybe that's because Harry was in learning sponge mode all week. Everything was new and he was taking all of it in. He learned about trains, having watched one up close. He actually sat and watched tennis from a courtside bench on a couple of occasions, as well as took an interest in the local shuffleboard courts. He read signs and met relatives and stayed in a house with some of them from a week. And, he started to read words.

Here are a few last pictures..


Comments, opinions?