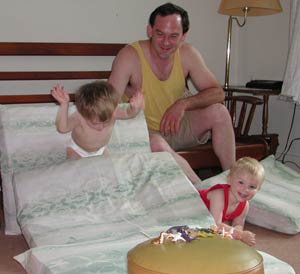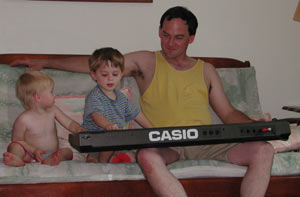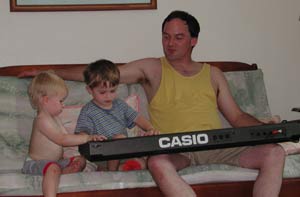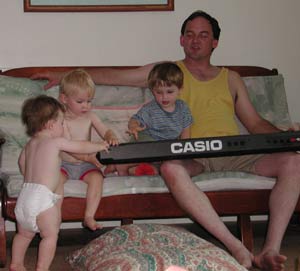 August 5, 2002 - Monday
Jeremy did not like the beach at all this morning. At first we thought he was just tired, but after I happened to get some salt water in my eye it struck me that the same probably happened to poor Jeremy and that really hurt. He kept rubbing his eyes and that probably only made it worse. We did not return to the beach in the afternoon.

No matter, though. Harry and Jeremy's almost two-year old cousin, Ben, arrived this afternoon. The boys haven't seen him since Christmas so there was the inevitable sizing up period between he and Harry. But, that quickly gave way to typical childhood delights like pulling the cushions from the sofa and made the living room of our cottage a jungle gym. Uncle Jon also provided fine fodder with his electric keyboard. Even Jeremy got into it.


Comments, Opinions?